Grocery shopping is something that is a necessity and is also something that all of us do. Whether you are a 14-year-old accompanying your mom to the grocery store or you're a 32-year-old adult, you've probably had your own experiences with picking up things at the supermarket. But did you know that the groceries you enjoy purchasing and your preferences might actually have something to do with your zodiac sign? Yes! You might be thinking we're crazy for telling you to take this quiz, but trust us, you will be surprised with the results. So answer these twelve questions honestly and we will tell you whether you are an air sign, earth sign, fire sign or a water sign:
1. Buy Something From The Produce Section
A. Bell Peppers
B. Carrots
C. Cucumber
D. Onions
2. Choose From The Fruits Section
A. Blueberries
B. Apples
C. Strawberries
D. Grapes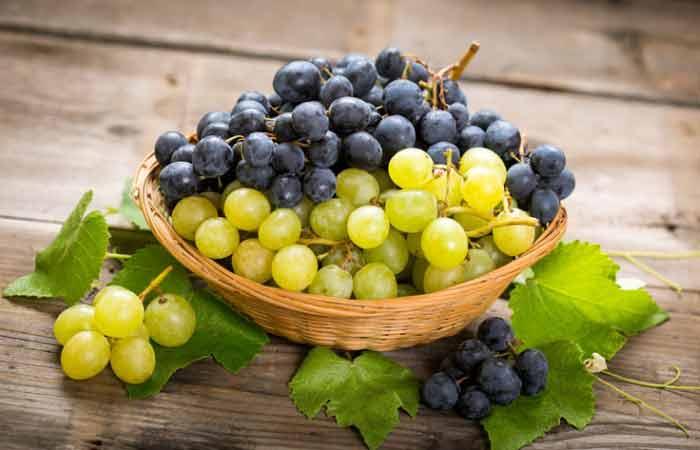 3. Pick Your Favorite Cookies
A. Chocolate Chip Cookies
B. Oatmeal Cookies
C. Sugar Cookies
D. Red Velvet Cookies
4. Choose From The Dairy Section
A. Cheese
B. Yogurt
C. Milk
D. Milkshake
5. Pick Your Favorite Ice Cream Flavor
A. Cookies And Cream
B. Vanilla
C. Chocolate
D. Strawberry
6. Choose Your Favorite Candy
A. Gummy Bears
B. Lollipops
C. Sour Candy
D. I Prefer Chocolates
7. Which Bread Would You Eat
A. Whole Grain Bread
B. Breadsticks
C. Hamburger Bun
D. I Don't Eat Carbs
8. The Meat You Would Want To Stack In Your Fridge
A. Chicken
B. Fish
C. Mutton
D. I Am A Vegetarian
9. Which Sauce Is Definitely Going In Your Cart?
A. Barbecue Sauce
B. Tomato Sauce
C. Soy Sauce
D. Chilli Sauce
10. Choose Your Preferred Frozen Food
A. I Like My Food Fresh
B. French Fries
C. Chicken Nuggets
D. Frozen Corn
11. Snacks You Can't Live Without
A. Chips
B. Dried Fruits
C. Hummus
D. Peanut Butter
12. Pick A Flavored Drink
A. Lemonade
B. Soda
C. Fruit Juice
D. Energy Drink
Results
Fire Sign (Aries, Sagittarius And Leo)
Fire signs are known for being bold, creative, brash and daring. They are aggressive and proud of it. Don't get on their wrong side though, as they can burn you with the heat of a thousand suns. People who belong to the fire sign are passionate, impulsive and are usually great with money (unless they are shopping or around things that they love). Fire signs also have a tendency to bite off more than they can chew and then get overwhelmed. Avoid doing more than you are capable of doing as that can lead you to suffering from burnout pretty quickly.
Earth Sign (Taurus, Capricorn And Virgo)
Earth signs are very grounded in their beliefs and value having a solid foundation. They are lovers of all things fancy and enjoy the finer things in life (even if they can sometimes not afford it). Earth signs don't just think about the past and present though. They are often planning for the future and are the best when it comes to having a five year plan. Earth signs do not enjoy change and prefer to stick to a routine that works for them, whether it involves fitness, a sleep routine or even what time they eat food.
Air Sign (Aquarius, Gemini And Libra)
Air signs are communicative and cerebral. Air signs love to indulge in intellectual conversations and like to be around people who share a similar sense of humor as them. They don't enjoy being rushed and like to take their time when it comes to relationships. Air signs are very technologically aware and are great at handling their finances. The biggest issue that air signs face is that they can sometimes be a bit too scattered and frantic and need to have a sense of grounding. They should probably take a few cues from their Taurean and Capricorn friends. Air signs love indulging in fitness and sports related activities.
Water Sign (Scorpio, Pisces And Cancer)
Water signs are deep and very intuitive. They are very family-oriented and they can be very sensitive and in tune with their feelings. Water signs can often be anxious about their finances and may go on spending sprees if they are dealing with some sort of emotional turmoil. As in their sign, water signs are best when in or around water. Water signs can often get overloaded with their emotions and yoga is something that can help them stay calm in tough situations. One of the best ways for a water sign to unwind is spending the day at the beach and relaxing with their loved ones.
And there you have it. A grocery list that will determine which zodiac sign you follow. Did we guess right? Tell us in the comments below!
The post Stock Up On These Groceries And We'll Guess Your Zodiac Sign appeared first on STYLECRAZE.